Catalyst and transformation facilitator
ACstyria supports the current transformation process in the mobility industry and acts as a catalyst for business strategies, innovations, and the development and direction of new business models.
To this end, we focus on targeted strategic training in future fields of mobility at the ACstyria Academy and provide funding measures for the mobility industry as part of the ERDF co-financed ENABLING INNOVATION funding program.
Our services:
Individual innovation consulting - Contact us!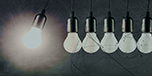 Catalyst and transformation facilitator